The vision of FAM Aluminium is to become a leading company in the development and production of Aluminum systems for architectural applications.
FAM Aluminium, A Company With Quality Pruducts At Affordable Prices.
We offer the most comprehensive line of Aluminium and glazing products. Highly known for specialization in Aluminium windows and doors & Bi-folding doors, Curtain walls, & Stainless steel Staircase.
FAM Aluminium offers a variety of services related to Aluminium and glass. We have a professional expert team; a team of workers who are fully experienced and skilled at doing technical work.
The main goal of our company is to provide innovative and cost-effective solutions related to Aluminium and glass structures and related elements for clients, consultants, and contractors.
MISSION
Company mission is to improve the quality of people's lives by improving the performance of their buildings, with the highest quality products, technology, and aesthetics.
VISION
Vision is to become a leading company in the development and production of Aluminum systems for architectural applications.
COMMITMENT
FAM's values are the core of overall business philosophy and reflect the way we approach our customers. Integrity, Team spirit, Initiative, and loyalty are our values.
FAM Aluminium Services
Our company is a trusted name, in providing the services in the field of Aluminium profiles, fabrication & supply, float & reflective glass
From vigorous Aluminium profiles, multifaceted tubes, and a wide range of connective solutions; FAM Aluminium.
In Fabrication & Supply services, we mainly design and manufacture products like bi-folding doors, sliding.
We supply high visible transmitting light, low reflecting and low radiating rate reflective glass, and.
Based in
Dubai
; FAM is one of the
leading Door & Window manufacturers in the U.A.E.
Our office is located in Dubai, and our factory is in Ajman, U.A.E.
Since 1997, we focus on 100% exporting, and mainly on the African market. Keep efforts on researching and supplying high-quality products at an affordable price to our customers.
WHAT OUR CLIENTS ARE SAYING

Defence Construction Canada
" SCG continues to provide outstanding service and excellent technical ability for various projects from small to large scope. Most importantly SCG strives to understand overall project objectives and offer practical and effective solutions. Their commitment to delivering exceptional service is evident in every task they take on. "

Defence Construction Canada
" For over 10 years working with SCG Industries on environmental contaminated sites they have continuously demonstrated excellent technical ability while ensuring superior customer service. Their collaborative approach and real time flexibility in adapting to changing conditions has contributed to the success of many project goals. "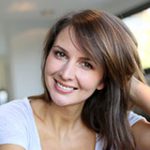 Defence Construction Canada
" During the time I have worked with SCG on this project, I have found Mike Campbell and his team to be highly knowledgeable and results-driven. Based on preliminary pilot testing and a strong understanding of subsurface. conditions, in particular fractured bedrock environments. ased on their work on this project. "
Our Latest Projects
Successfully completed a wide range of projects in providing the Aluminium Profiles & Glass, Fabrication & Supply of customized products.